Community Life
While specific qualities of community vary depending on the participants, staff, size of the camp and location, there are also many common threads of experience we believe create the unique flavor of a Family HEART Camp.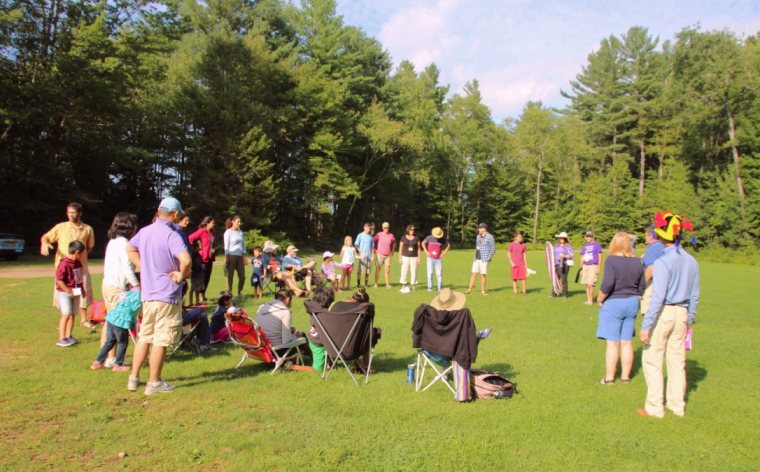 Daily Rhythm
The table below depicts the typical daily rhythm of community life in throughout the week of a Family HEART Camp. Please remember this is offered for orientation only, and actual camp schedules may vary from what is shown here.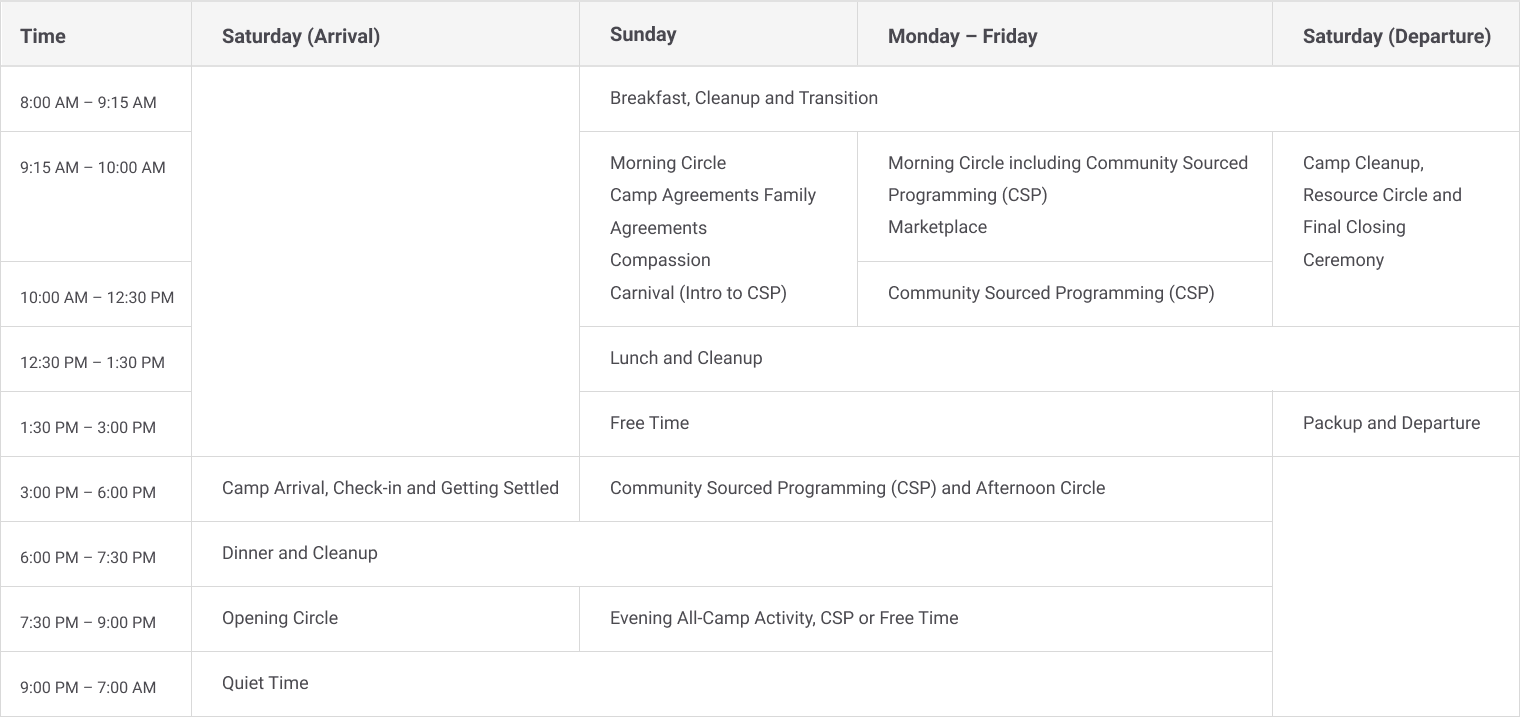 Community Gatherings
We gather right after breakfast for music, games, and our marketplace, where we introduce the sessions of the day. We also gather at the end of the afternoon programming time to share our celebrations and mournings of the day.
Evening gatherings might include a bonfire, music, storytelling, No Need for Talent Show, a role playing game, skits, or stargazing.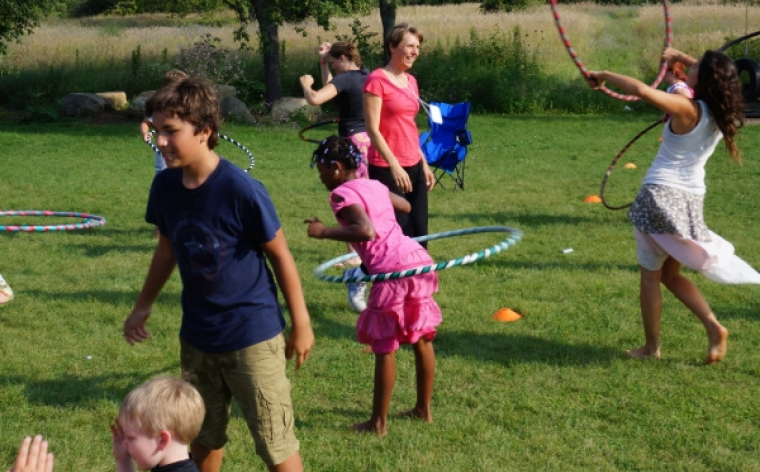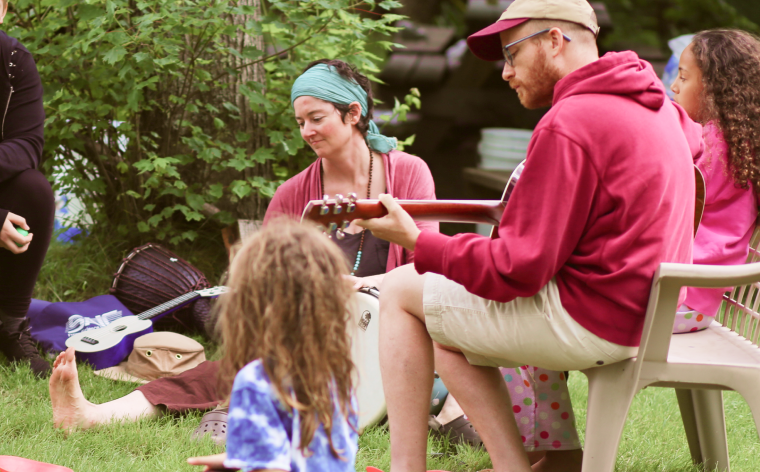 Engaging Conflict
We believe that conflict is a natural part of our human experience, in our families, and our communities. NVC offers many practices to support us in relating to conflict with integrity and care as we try to understand the tension and restore connection and trust.
Together we will
Make family and community agreements


Co-create a restorative system

Learn empathy skills

Engage in Restorative Circles and Micro Circles